| | |
| --- | --- |
| Before | After |
| | |
| | |
| | |
Currently, we have the Modular Mates Oval and Modular Mates Round range. Check out the Dry Storage category in Products section to know more about these products.
Bulk Storage
When you buy food items in bulk like Rice, wheat or Sugar your prime concern is ensuring freshness and safety of the food. The canister range consisting of Store-all canisters and Super Storers not only ensures this but also stack well to save kitchen space.
Check out the Canister category in Products section to know more about these products.
Food Preparation
While cooking in the kitchen, you need regular food items like oil and spices besides cereals etc. Wouldn't you like to have containers that can organise your spices like one stop shop, make some items in a jiffy and reduce spillage and mess that usually accompanies cooking.
Tupperware has a special category to address these needs of food preparation.
Masala Magic A beautiful container with seven cups and one-touch seal. This container organises all your spices including salt and is easy to open and close with one hand while your other hand is busy cooking food.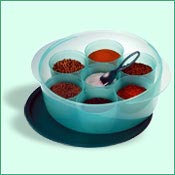 Magic Flow Series
Spill proof and with drip less seal, they make pouring oil an enjoyable experience.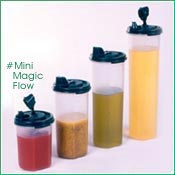 Handy Grater
Some of our food requires grating of vegetables and other items. Handy Grater with its container base and seal makes not only grating easier, but also stores grated items fresh before being used for cooking.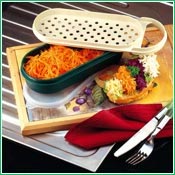 Quick Shake
For making some food items like lassi or milk shake in a jiffy. Not just that you can make home made butter and pakora batter also.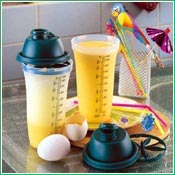 Check out the Food Preparation category in Products section to know more about these products.
Refrigerator & Freezer
Your Refrigerator and Freezer Space is valuable. Whatever, be the size of your refrigerator you'll always find the space to be limited.
Tupperware has Refrigerator and Freezer range of products that not only keep your food fresh but also stack well to utilize limited space in the refrigerator or Freezer.
Not just these products, Tupperware pitchers like Ezy cool Jug and Kool Pitcher also fit well in the refrigerator door.
Check out the Refrigerator and Freezer categories in Products section to know more about these products.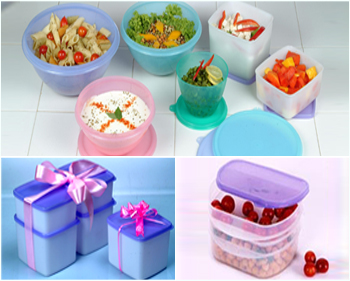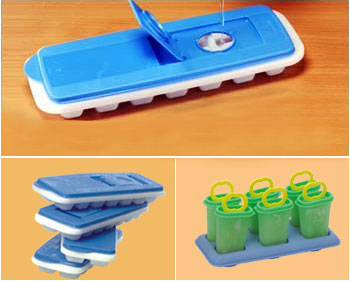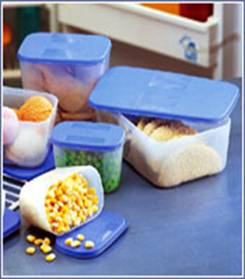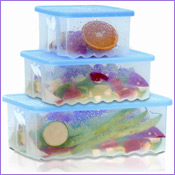 Other Products:
Lunch & Outdoors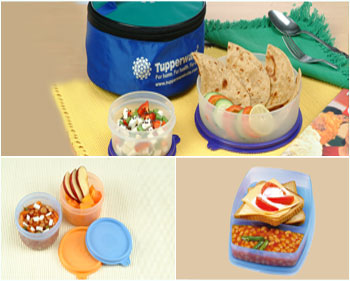 Tupper Kids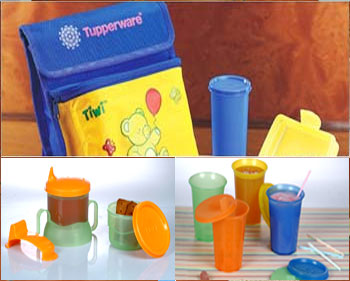 Canisters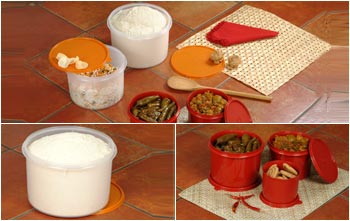 Microwave – Clean & Pure Range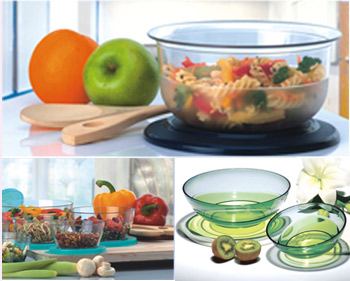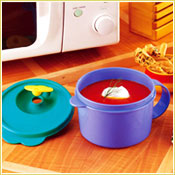 Serving Range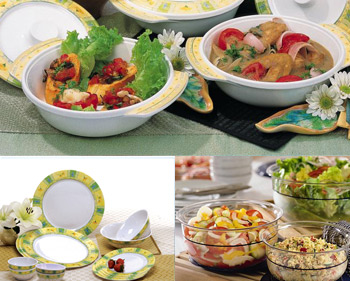 Product Care
Tupperware products are tested to ensure that they are a safe, non-toxic, attractive and durable alternative to other home storage products. With a little care you can keep your Tupperware looking as good as new.
| | | |
| --- | --- | --- |
| Cleaning and Storage | : | Wash and rinse your Tupperware with liquid soap and lukewarm water. Store without Seals to keep them fresh. |
| Hot Food and Beverages | : | Cool beverages before handling or applying the Seal. Cool hot food or liquids containing fat (cooking oil/ grease, curries, soups, sauces) before placing them in the container. Tupperware containers can with- stand temperatures up to 80°C. |
| Tight Seals | : | Place the Seal in hot water for a few minutes, dry thoroughly, then apply to container while still warm. Stain Removal .Use baking soda paste; it's ideal for getting rid of stains and stickiness. |
| Preventing Cuts and Scratches | : | Though many Tupperware products are scratch - resistant, avoid the use of abrasive scrubbers and washing powders. |
| Removing Unpleasant Odours | : | A piece of charcoal or moist newspaper, stuffed into the container and left sealed for at least 12 hours in the fridge, before washing and rinsing the product thoroughly, should get rid of unpleasant odours. |
| Liquid Storage | : | Only products with Classic Round Seals are liquid - tight and can be kept in any position. Place containers with any other type of Seal in an upright position. |
For all updated information on Tupperware Products ..,
Please login to -
http://tupperwareindia.com/product-range
Please call me at

9949977577

to know the complete range and the exact price